Class Comedians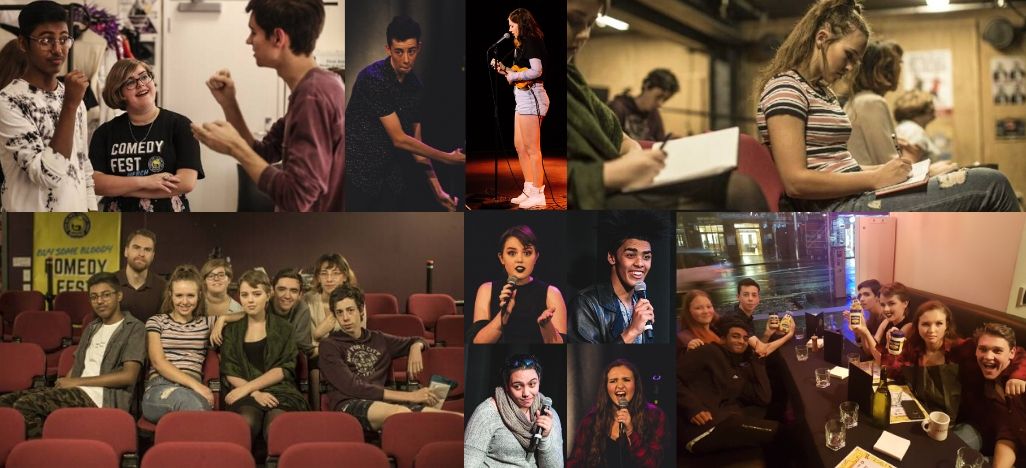 The Class Comedians programme is going on hiatus in 2021 as we work through these unprecedented times. We hope to be back soon!
Teenagers are right in the middle of forming their identities and honing their sense of humour, and we see this as an important time to engage and support them.
The Class Comedians programme provides a unique opportunity for secondary-school students to participate in the arts and is run at no cost to the students that participate.
The first phase of the programme involves local comedians performing free shows and workshops in communities around Auckland and Wellington, aimed at teenagers. Students that show an interest and flair for comedy are then invited to apply for in the Class Comedians intensive 10-day programme. Those students who can't make it along to the community workshops but are still keen to be a part of Class Comedians, are encouraged to apply for the intensive programme via an online application form.
For two weekends and six days over the April school holidays, those that are selected for the 10 day intensive programme will take part in a series of workshops, performances and one-on-one mentoring covering different types of comedy performances and all aspects of the comedy industry. Comedians and industry experts work with the students to enable them to find their comedy voice. As well as coaching their creative development, students are also taught professional skills necessary to make a living being funny, along with personal life skills.
At the end of the programme, students will have the opportunity to perform in the NZ International Comedy Festival at the Class Comedians Showcases. They'll also have the opportunity to see a huge variety of shows in the Festival. The confidence they build in such a short time and the performances themselves are incredible.
Our former Class Comedians have a prestigious track record – Rose Matafeo, one of our first ever graduates, won the biggest global prize in comedy at the Edinburgh Fringe in 2018. Other graduates who have since gone on to amazing things are Rhys Mathewson (The Project), James Roque (Frickin Dangerous Bro, The Spinoff TV), James Malcolm (Billy T nominee) and Ruby Esther (winner of 2017 Raw & 2018 Best Debut).
If you would like more information, simply drop us a line at classcomedians@comedyfestival.co.nz.
Class Comedians was made possible by the generous ongoing support from the Creative Communities scheme in Auckland and Wellington and the New Zealand Comedy Trust.