Alex Williamson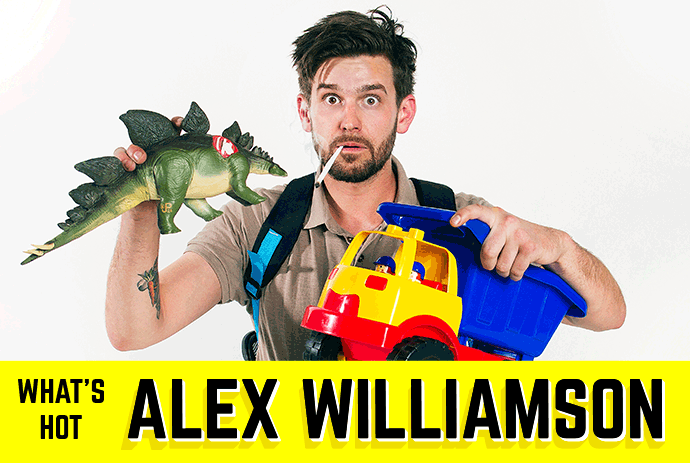 BRINGING HIS NEW SHOW SO WRONG, IT'S WRONG TO NEW ZEALAND COMEDY FESTIVAL THIS APRIL.
Comedian, actor, online content creator Alex Williamson is bringing his latest stand-up show So Wrong, It's Wrong to the New Zealand Comedy Festival.
Alex's twisted outlook will shake your faith in humanity, before restoring it ever so slightly, then smashing it once again beyond repair in this one hour honesty session.
The entertainingly controversial Alex will perform two shows at Rangatira Q Theatre on Friday 27 April and Saturday 28 April.
★★★★½ 'Crude, yet hilarious. Unfiltered, politically incorrect and downright naughty!' - This Is Radelaide, AU
★★★★ 'Modern comedy at its finest.' - All About Entertainment, AU 
★★★★ 'Hilarious. Keen eye, wicked mind, razor-sharp tongue.' - Herald Sun, AU
'Williamson enters a whole new realm of comedy - if you're not afraid of going to hell, go see Alex. If you laugh, it's nothing a few Hail Mary's can't fix.' - Lot's Wife, AU
Watch Alex in action here. (Warning: this video contains explicit content)
Think that sounds funny? You should try seeing him in real life! Get your Alex Williamson tickets here.