Billy T Nominees for 2020 announced, Billy T Jams on sale now!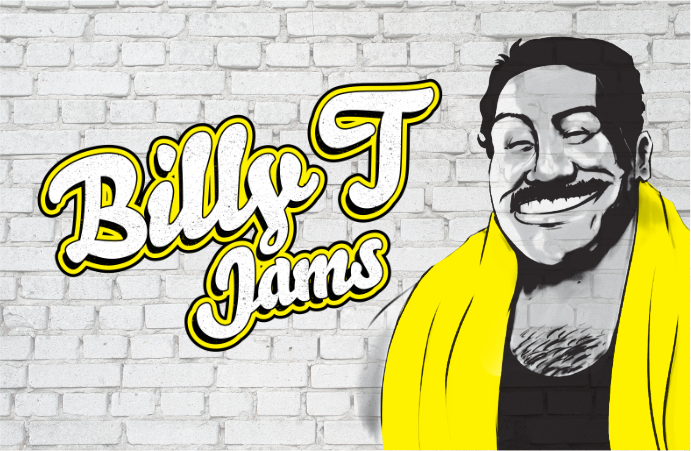 The competition was hot, and the comedy fierce across the two Billy T Application showcases at The Classic on Saturday night. With so much talent on offer, our five judges certainly had their work cut out for them, but after much deliberation, we're thrilled to announce the five Billy T Nominees for 2020!
Brynley Stent (Have You Been Paying Attention?, Funny Girls, Jono & Ben, NZICF 2016 Best Newcomer nominee)
James Mustapic (Shorty Street Scandal, NZICF 2018 Best Newcomer winner, 2019 Billy T nominee)
Josh Davies (2019 NZ Fringe Most Promising Emerging Artist nominee)
Lana Walters (Have You Been Paying Attention?, Funny Girls, NZICF 2018 Best Newcomer nominee)
Ray O'Leary (Have You Been Paying Attention?, 7 Days, NZICF 2017 Billy T nominee
But that's not all! We're kicking off the official 2020 Comedy Fest calendar with one hell of a comedy showcase at Q Theatre to introduce you to this year's exceptional Billy T Award nominees!
Hitting Q's Rangatira on Friday 28 February, tickets are on sale NOW for this massive night of comedy. This is your first chance to get a hilarious taster of the hottest up-and-coming comedians on the Kiwi scene as they launch into their quest for the coveted Yellow Towel.
Hosted by the 2019 Billy T Award winner Kura Forrester (The Educators, Golden Boy), you can expect a two-hour hilarious taster of hot up-and-coming comedians alongside a very special guest performance!
Don't forget! You can catch all of the Billy T Nominee's solo shows (and so much more) at the NZ International Comedy Festival with Best Foods Mayo, 30 April – 24 May 2020 in Auckland and Wellington.
About Billy T Jams - The Billy T Award is named in honour of our 'cuz', Billy T James. The award is an initiative of the New Zealand Comedy Trust that aims to recognise and support up-and-coming NZ comedians with outstanding potential and commitment to their comedy career. Proceeds from the tickets you purchase raise funds that will go directly to the 2020 Billy T winner. By supporting this event alongside us, you'll be directly supporting New Zealand comedy as well as having a cracking good time.