Heath Franklin's Chopper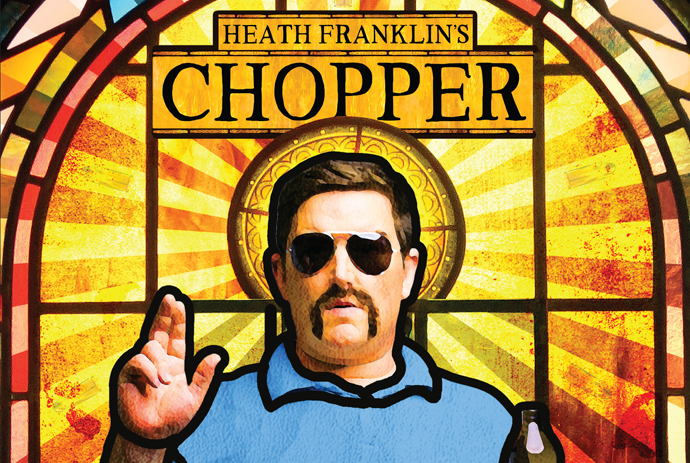 Winner - Comic's Choice Award, 2018 Melbourne Comedy Festival

As seen on the New Zealand Comedy Festival Gala, 7 Days, and Chopper's Republic of Anzakistan, Heath Franklin's Chopper brings his new hit show BOGAN JESUS to New Zealand from this week.

The world has had religion ever since God was in nappies, and what have we got to show for it: wars, terrorist attacks and Christian rock. It's time religion took a hard look at itself, so Chopper is starting his own one, in his own image and giving hell to the almighty.
Chopper is back and he's preaching the hard word. Say your prayers because there is a new 'Mo'ssiah' and he's not big on forgiveness.

EXTRA shows ADDED in AUCKLAND (May 8/9), WELLINGTON nearly sold out and all other cities, info here.


"Australia's funniest comedy character." ★★★★★- Sunday Mail