Joe Lycett & Daniel Sloss are coming to NZ!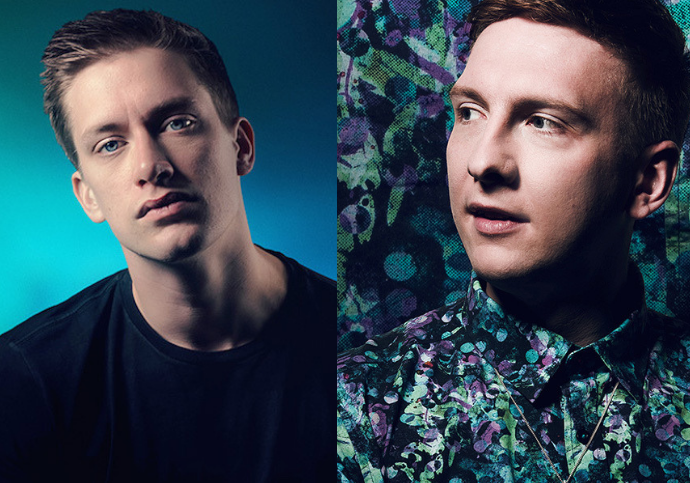 Christmas is certainly coming early if you're a JOE LYCETT fan! Lycett (UK) is coming to NZ for the first time for the 2019 NZ International Comedy Festival with Best Foods Mayo.
Comedy Fans can also fill their stockings with Fest fave DANIEL SLOSS (SCOT), who is back with a brand new show.
---
Joe Lycett
Pop in and see Joe Lycett when he visits Auckland, where he'll be sharing jokes, paintings and some of the pathetic internet trolling he's been up to recently. As seen on 8 Out Of 10 Cats Does Countdown, QI, Live at the Apollo and The Royal Variety Performance.
Wed 1 May, 7pm
Bruce Mason Centre
Takapuna, Auckland
---
DANIEL SLOSS
Internationally acclaimed, award-winning Scottish stand-up star, Daniel Sloss returns to New Zealand with his new show, X. Brilliantly dark with razor-sharp wit and the ability to deftly spin a narrative, Sloss is a comedian who is "dirty, sweet and clever" (New York Times).
Returning off the back of two recent Netflix specials, Sloss offers a slick and genuinely witty performance that comes with a warning that it deals with some challenging contemporary themes delivered with "precision timing, perfectly place silence and unfettered confidence" (Herald Sun).
X is his 10th solo show and if you've not seen him live before, it's time to find out why he is fast becoming one of the world's biggest names in comedy!
'Hilarious…Devastatingly intelligent…Sloss is a festival highlight. See him' ★★★★★ The Age
'Smouldering… At 27, Scotland's Daniel Sloss has, incredibly, now racked up his tenth Fringe outing. Tackling taboos (death, grooming) has become his forte and this latest continues the trend. "X" is a stunner of a show… Deliciously dark stand-up' ★★★★★ Mail on Sunday
Wed 1 May, 8.45pm
Bruce Mason Centre
Takapuna, Auckland