Join Flick and Become a VIP This Comedy Fest!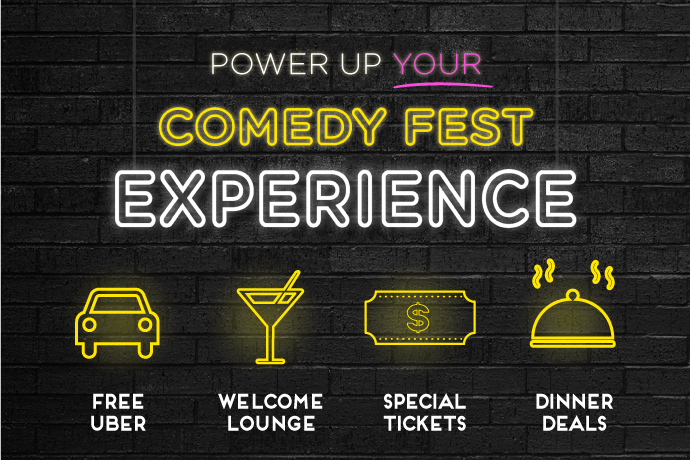 Get a better festival. And a fairer power deal.
Flick Electric Co. are all about making 'power bill moments' just a little bit awesome.
And as the Gold Sponsor of the NZ International Comedy Festival, they reckon NZ's best comedy should be the same way. 
So we're giving every Clever Flicker who joins our ranks before April 21st a flickload of exclusive, glittery extras.
FREE UBER: Score $20 credit on your Uber account to cover your ride to or from the show in Christchurch, Wellington or Auckland.
WELCOME LOUNGE: Relax with a friend in our exclusive VIP lounge at the Comedy Gala shows in Auckland, Wellington and Christchurch, and special VIP nights at Q Theatre in Auckland or The Rowing Club in Wellington, where you can have a drink and snacks before the show.
DINNER DEALS: Delicious deals at Library in Wellington and The Fed Deli in Auckland for your pre or post show pleasure.
SPECIAL TICKETS: Best seats in the house at the Comedy Gala shows in Auckland, Wellington and Christchurch, and weekly release of exclusive free and discounted tickets to selected shows in Auckland and Wellington throughout Comedy Festival.
And once you've gorged yourself stupid on value-added comedy... you can lie back, burp and have a little scratch, while NZ's Fairest Power Deal keeps the good news coming.
Free Uber, Dinner Deal and Special Tickets are available while stocks last. Welcome Lounge's have limited capacity and will be filled on a first come first served basis.
Find out more Flick Electric Co. here.