Meet the 2022 Billy T Nominees!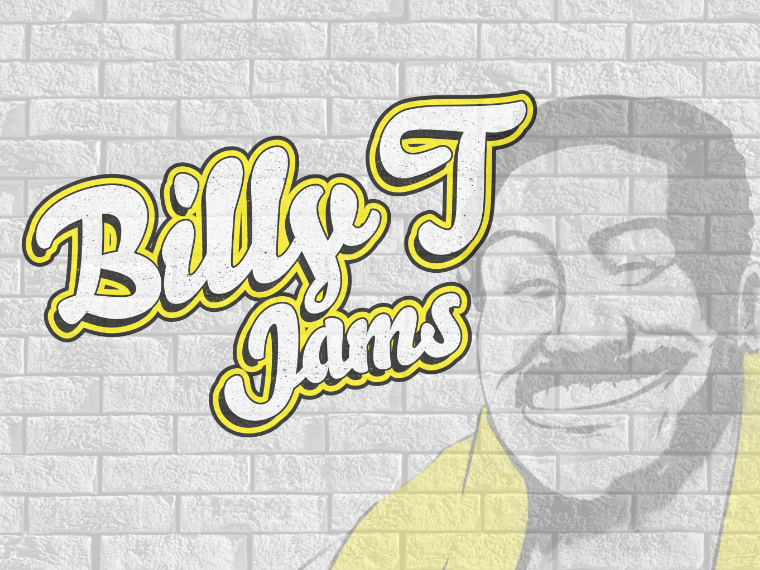 Seventeen emerging comedians pitched their 2022 NZ Comedy Festival show concepts to a panel of industry experts, showcasing their comedic skills via a digital format due to the current lockdown. Judges were blown away by the energy and brilliance of this year's comedians, finally settling on their final five last night.
Selected for their proven comedic ability, dedication to their craft, current form, and outstanding potential, these five comedians are in the running to win the 2022 Billy T Award – The NZ Comedy Trust are delighted to announce that our 2022 Billy T Award nominees are:

Abby Howells - an award-winning comedian and writer from Ōtepoti. Her most recent comedy show HarleQueen won the Director's Award at this year's Comedy Festival. Her debut show in the Festival Gloknid: Dwarf Warrior won Best Newcomer - Wellington. Abby has an MA is Scriptwriting from Victoria University's Institute of Modern Letters and won the Brad McGann Award for Film Writing for her screenplay.
Gabby Anderson – has lots of strings to her bow… comedian, improviser and teacher in Te Whanganui-a-Tara. She hit the scene running in 2018 winning the National Raw Comedy Quest, and this year performed her first solo show in NZ Comedy Festival, Cheaper by the Half Dozen. Reviews of her comedy range from "refreshing and relatable!" to "you don't seem that funny, Miss".
Jack Ansett - is an Auckland based stand-up comedian and TikTok creator hailing from Waihōpai. He's been performing around the country since he was just 15. A Raw Quest Finalist in 2015, he's a regular at The Classic Comedy Club, has written for 7 Days and Have You Been Paying Attention? NZ. Recently appearing on The Project and Seven Sharp.

Janaye Henry (Ngāti Kahu ki Whangaroa) - grew up in Tauranga Moana and started her career in the Wellington comedy scene, winning Best Newcomer in 2017 at the Wellington Comedy Awards. Last year she began creating content on Instagram around lockdown and quickly gathered a following of 11 thousand. She's written and created content for The Spinoff, Have You Been Paying Attention? NZ. Her first solo hour at the Comedy Fest was performed to sold out audiences in Wellington. She's also used her comedic skills in education tours: across Italy, in primary schools and most recently teaching sex education to high school students across the motu.
Maria Williams – is a comedian, theatre-maker and improviser who grew up in Whakatū. She started her career in the arts in Wellington and has moved to Tāmaki Makaurau where she also teaches. At the NZ Comedy Fest she won Newcomer of the Year – Wellington in 2019 for Mournmoor Murders with Alice May Connolly, and Newcomer of the Year – Auckland this year for ..the Musical?!. She has also been part of teams that have won NZ Fringe Festival Awards, Wellington Theatre Awards and 48Hr Film Festival. She likes silly, theatrical, absurd comedy and see comedy as a great way to discuss mental health.
All five nominees will hit the stage at Billy T Jams, hosted by the 2021 Billy T Award winner Brynley Stent (Taskmaster, Celebrity Treasure Island), who'll welcome the nominees to the stage at Q Theatre to show off their comedy skills with a stand-up performance. Tickets for Billy T Jams are on sale now - click here to get yours.
The five nominees will then go on to perform their own one hour shows during the 2022 NZ Intl. Comedy Festival with Best Foods Mayo (29 April – 22 May) culminating in their final performance at Last Laughs (Sunday 22 May). On this very special night the judges will make their final decision, and one of the talented hopefuls will take home the prestigious yellow towel and be crowned the 2022 Billy T Award winner.
Winning the Billy T Award is a huge honour. The award celebrates the memory and achievements of Billy T James - a comedian who forged a hugely successful career and changed the face of comedy in Aotearoa. The 2022 winner follows in the footsteps of some of our comedy greats who over the last 25 years have included; inaugural winners Ewen Gilmour & Cal Wilson, Rose Matafeo, Taika Waititi & Jemaine Clement, Dai Henwood, Justine Smith, Kura Forrester, Angela Dravid, Melanie Bracewell, Guy Montgomery, David Correos and Brynley Stent.
This year's expert panel of five judges bring their wealth of experience from the comedy, television and theatre industries to the table. They are Kura Forrester (Ngāti Porou) (Comedian, Actor and Billy T Winner 2019), Nick Rado (Writer, Award-winning Comedian), Ahi Karunaharan (Theatre director, producer, writer and actor), Juliet Peterson (Senior Director, Programming for Discovery Inc across Australia and NZ) and Tim Blake (Development Manager at PANNZ).
Lauren Whitney, General Manager of the NZ Comedy Trust says, "The level of applicants this year was extremely high, and it's exciting to see such a range of fresh perspectives in comedy voices and styles. Comedy should continue to make people laugh through challenging, surprising and holding a mirror up to the world around us. It gives us an outlet to find connection and have a great time. We are really excited to support these awesome Billy T nominees to push themselves creatively and show audiences their fantastic shows at the Comedy Fest in May. Billy T Jams is a great way to get a taste of what they have to offer and I can't wait to be back at Q Theatre for their Summer Season and celebrating comedy again with a live audience."
Tickets to the Billy T Jams are on sale now from comedyfestival.co.nz. This event is your chance to see these five crack-up comics in action before they hit the big time, and to get together and celebrate the return of live comedy in Tāmaki Makaurau.
Proceeds from Billy T Jams will support the NZ Comedy Trust, producers of the NZ Intl. Comedy Festival, to continue their work supporting the development of local artists and Aotearoa's comedy industry.