New Dates for Best Foods Comedy Gala Announced!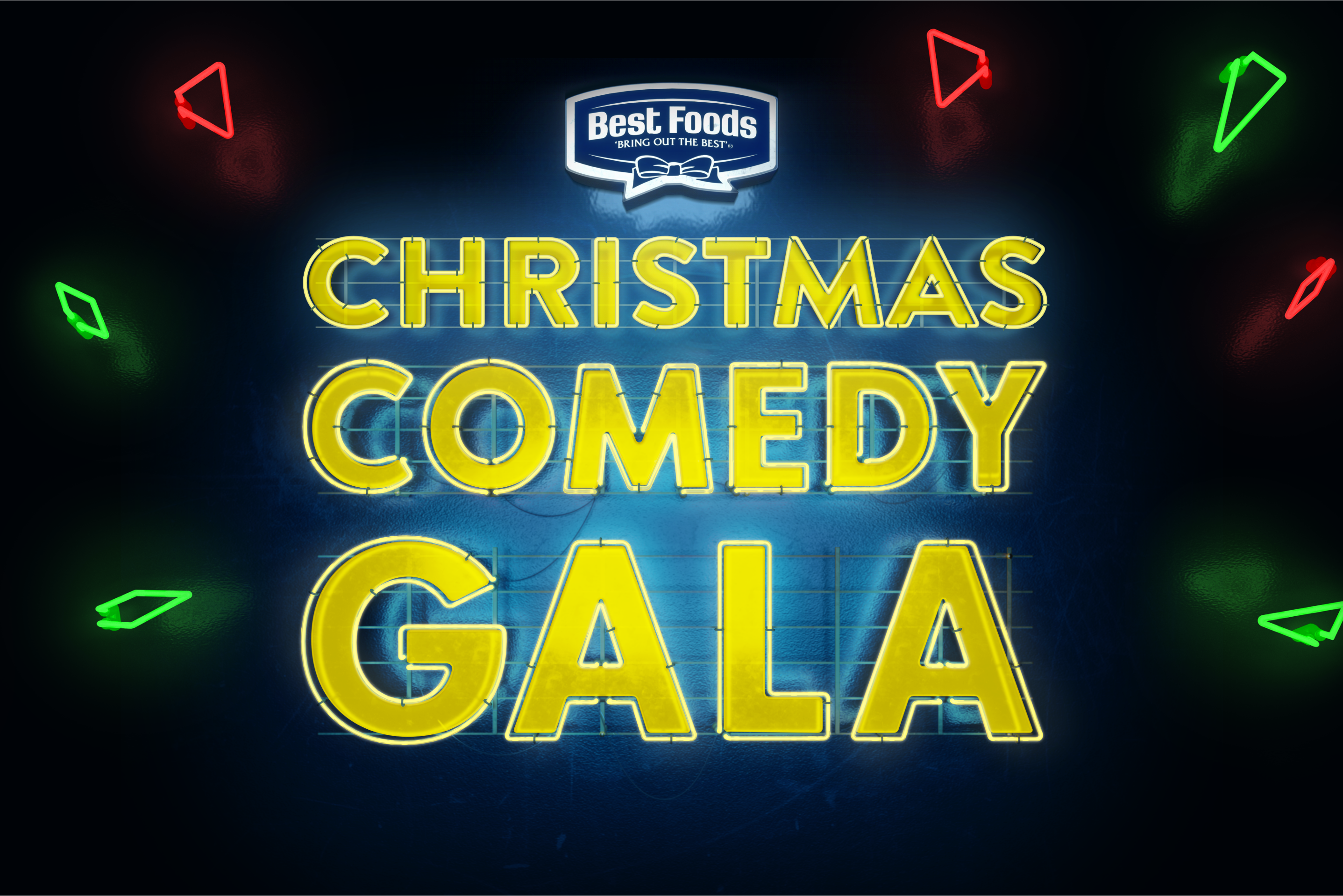 2020 Best Foods Christmas Comedy Gala presale on now!
Save the date! The Best Foods Comedy Gala, the comedy event of the year, has a new date, a new venue for Auckland, and a Christmas twist!

We've got a stellar line-up to reveal over the coming weeks, including some extra special guests that are gonna make this a night to remember! So, get the gang together before the silly season kicks into high gear and have a few goods laughs with us - we reckon you deserve it!

Prepare yourself for a homegrown spread of gourmet giggles on Saturday 7 November at The Civic in Auckland, and Monday 9 November at The Opera House in Wellington. There are limited seats available with some sections already sold out - so you'll have to be in quick!
For Existing Ticketholders
If you have tickets for the Wellington Gala, sit tight you're all sorted!
With the venue change in Auckland, existing ticketholders will be transferred to a seat in a similar position in the new venue. If you are an Auckland ticketholder you will receive an updated ticket, reflecting these changes for the November show. Ticketmaster have advised that all ticketholders will be contacted by late August. Please be aware your ticket for the original show on Thursday 28 April, 2020 will no longer be valid.
If you'd like to purchase more tickets, or make changes to your booking (including if you are unable to make the new date), please contact Ticketmaster via their help desk here. There will be relevant information included with your updated tickets, plus there is more information on the Ticketmaster website here and here.