NZ Intl. Comedy Festival Artist Relief Fund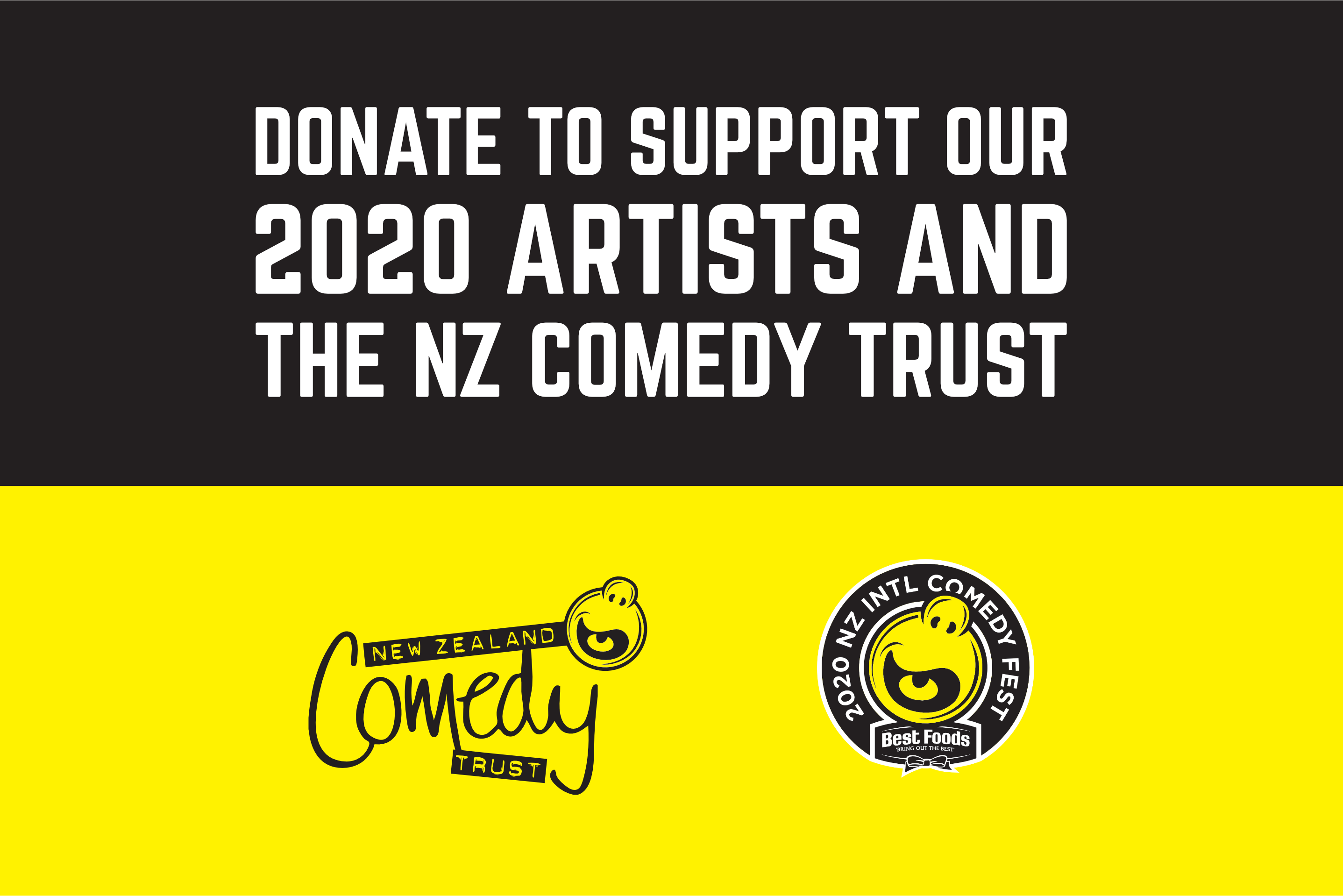 In March we had to make the devastating but essential decision to cancel the 2020 NZ Intl. Comedy Festival due to the COVID-19 situation. Shockwaves from cancellations such as our own are being widely and sorely felt throughout our comedy community. Those in our industry are often the first to be called on to raise funds, restore joy and bring people together in times of need. This time it's the comedy community that requires your help.
To provide some relief in this time of crisis we've started the NZ Intl. Comedy Festival Artist Relief Fund. Open to local artists who were programmed as part of the 2020 Festival, we're looking to help them cover costs associated with their Festival season – this includes design and printing costs, promotion costs, airfares, accommodation, and money spent developing their shows totalling over $100,000.
We're doing our bit to help, refunding all 2020 Festival registration fees and venue hire deposits to artists. But we need your help. We've set up a Givealittle page where you can contribute to the fund; if you've ever had your day brightened by one of our talented local comics please consider donating. We know this unsettling time is impacting all New Zealanders in overwhelming ways, so please only give if you are able. Any donation, no matter how small, is hugely appreciated.
You can find more information about the NZ Intl. Comedy Festival Artist Relief Fund here.

The New Zealand Comedy Trust is a not-for-profit charitable organisation which champions the art of laughter. The annual Comedy Festival contributes substantially to running the Trust and the 2020 cancellation will result in a heavy financial loss, impacting our sustainability for years. Under threat are all of the initiatives that we deliver, including future Festivals, artist development opportunities, mentoring for up-and-coming comedians, and advocacy for the comedy industry in Aotearoa. We're also welcoming donations directly to the Trust via a Givealittle page to help ensure the sustainability of the Trust, and our ability to continue bringing laughs to the people of New Zealand.
You can find more information about how to donate to the New Zealand Comedy Trust here.

Do you represent an organisation or business that is looking to support the future of the NZ Comedy Trust and the NZ Intl. Comedy Festival? We'd love to hear from you, you can contact our Sponsorship Manager, Teresa Patterson, at teresa@comedyfestival.co.nz
We look forward to bringing good times and laughter back to you, when it's safe to do so.