Rose Matafeo brings her Edinburgh award-winning show 'Horndog' back to Comedy Fest for five shows only!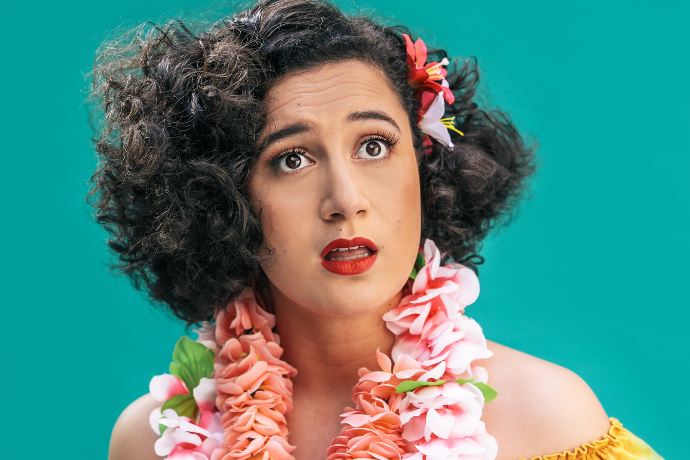 The Comedy Fest team are ridiculously excited to announce a very special return of Rose Matafeo's Edinburgh Fringe Comedy Award-winning show Horndog to Basement Theatre, from 11 – 13 April!
It pleases us no end to see Rose come back home to perform a final run of this award-winning show. Her meteoric rise through the comedy ranks showcases exactly why the New Zealand Comedy Trust exists – to support New Zealand comedians to professionally develop their skills, network and establish themselves a career in comedy.
Rose started her comedy career through the New Zealand Comedy Trust's free Class Comedians high-school programme. She created lots of great shows along the way including collaborating on Fan Fiction and winning the Billy T Award in 2013. In 2015 she received a Creative Comedy Initiative grant from the Trust to help her bring her show Finally Dead to life and went on to tour the show in Edinburgh and Melbourne.
Rose was awarded The Fred for Best NZ Show at the 2017 NZ International Comedy Festival for her brilliant show Sassy Best Friend. Then after debuting her show Horndog at last year's Comedy Fest she went on to win the biggest award in comedy the Edinburgh Fringe Comedy Award.
Rose Matafeo's name now sits alongside previous winners Stephen Fry, Hugh Laurie, Emma Thompson, Steve Coogan, Dylan Moran, Daniel Kitson and Hannah Gadsby.
Rose is a great ambassador for NZ comedy, and we're stoked to see her come full circle for this exclusive show run.
Head to https://www.comedyfestival.co.nz/find-a-show/rose-matafeo-horndog/ for show details and tickets.