Tofiga Fepulea'i is coming to NZICF 2021!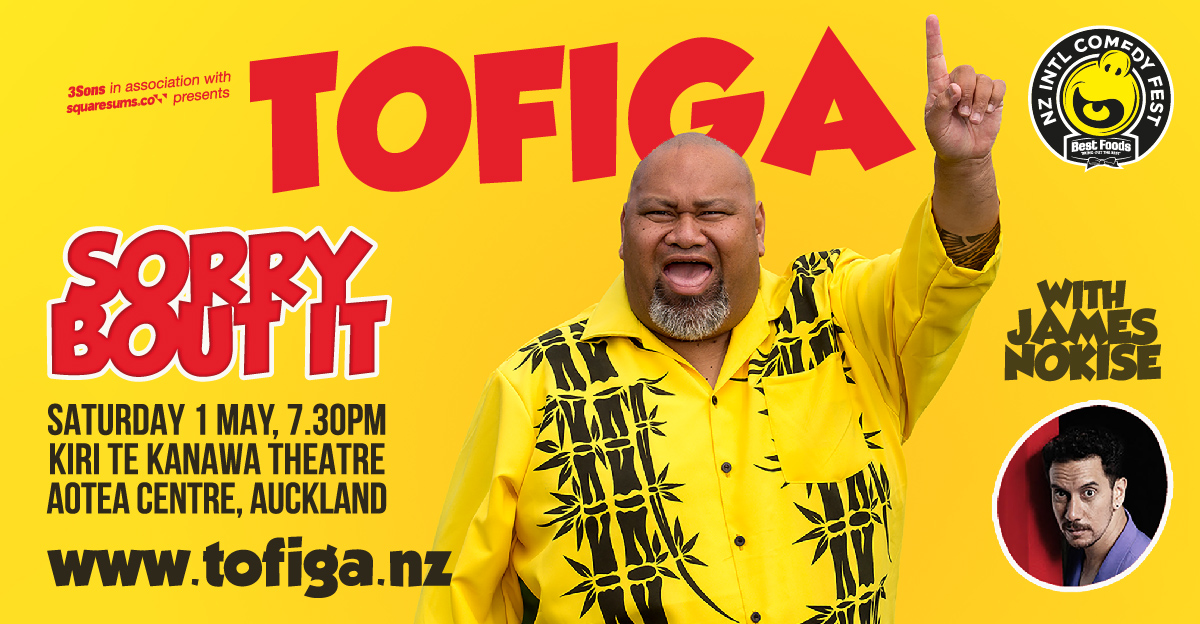 Tofiga Fepulea'i, the world's most popular Pacific comedian, has FINALLY made it.
After touring the world both as a solo act, and as part of the legendary Laughing Samoans, and more importantly, after trying for almost 50 years, Tofiga has finally realised one of his humble childhood dreams –to perform at the New Zealand International Comedy Festival.
Join Tofiga (Take Home Pay, Fresh TV) as he brings some much needed laughter to inner-city Auckland, with his first solo show at Aotea Centre's Kiri Te Kanawa Theatre.
He'll share ridiculous tales of family, fatherhood, and what it's like to be raised Samoan in Aotearoa. Tofiga will also bring hilarious music and stories from church, cooking, and childhood – both his, and the palagi boy who lived down the street.
Supporting Tofiga in his dream will be the Samoan grandson of the man who baptised Tofiga… 2019 Fred Award winner James Nokise (Eating Fried Chicken in the Shower, God Damn Fancy Man).
What could two Samoan New Zealanders who grew up in the 80's and 90's have to say about a time which has everyone living in fear, jobs being lost, and an overabundance of toilet paper in the average NZ household? Much more than you think.
3Sons in association with SquareSums&Co proudly presents SORRY BOUT IT, an all-ages, family friendly night of explosive laughs from two of the country's top comedians.
Grab earlybird pricing on all A Reserve tickets with the exclusive NZICF presale - available until Midnight 15 Feb. Tickets from $19–$49 (service fees apply).
Click here to access the NZICF presale.
SORRY BOUT IT
by Tofiga Fepulea'i, with James Nokise & Guests
presented as part of NZ International Comedy Festival 2021
Kiri Te Kanawa Theatre
Aotea Centre
Saturday 1 May 2021, 7.30pm
MORE DATES TO COME...
Christchurch, Dunedin & Wellington dates to be announced mid-February 2021!