2017 Flick Electric Co. Comedy Gala hosted by Urzila Carlson on sale now!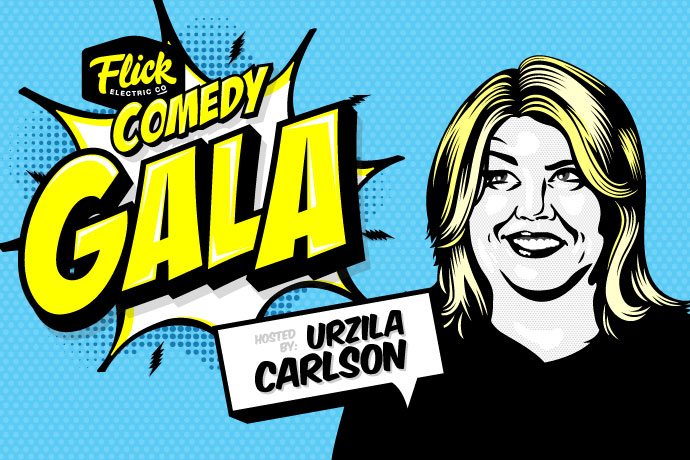 The New Zealand Comedy Trust and Flick Electric Co. are super excited to announce Urzila Carlson as this year's host of the Flick Electric Co. Comedy Gala!

The greatest South African/New Zealand comedian this world has ever seen, Urzila Carlson will lead the charge introducing audiences to an electrifying line-up of top-class local and international comedians that are turning up to celebrate the Comedy Fest's 25th year.

The Flick Electric Co. Comedy Gala will be showcasing a plethora of amazing comedians, many for the first time on a New Zealand stage.

And for the first time, we'll also be taking this hilarious high-voltage showcase to audiences in Wellington and Christchurch.

Flick Electric Co. customers will get access to an exclusive VIP package, so if you haven't already this is a great time to Flick yourself!

All proceeds from this event will be invested into further development of the New Zealand comedy industry.
Tickets for the Flick Electric Co. Comedy Gala are on sale now!
Click here for tickets to the Flick Electric Co. Comedy Gala: 
Auckland:        Thursday 27 April, 8pm at ASB Theatre, Aotea Centre
                          TV3 will be filming this show for broadcast
Christchurch:  Friday 28 April, 8pm at Isaac Theatre Royal 
Wellington:      Saturday 29 April, 8pm at The Opera House