NZ Comedy Trust makes tough decision to cancel the 2022 NZ Intl. Comedy Festival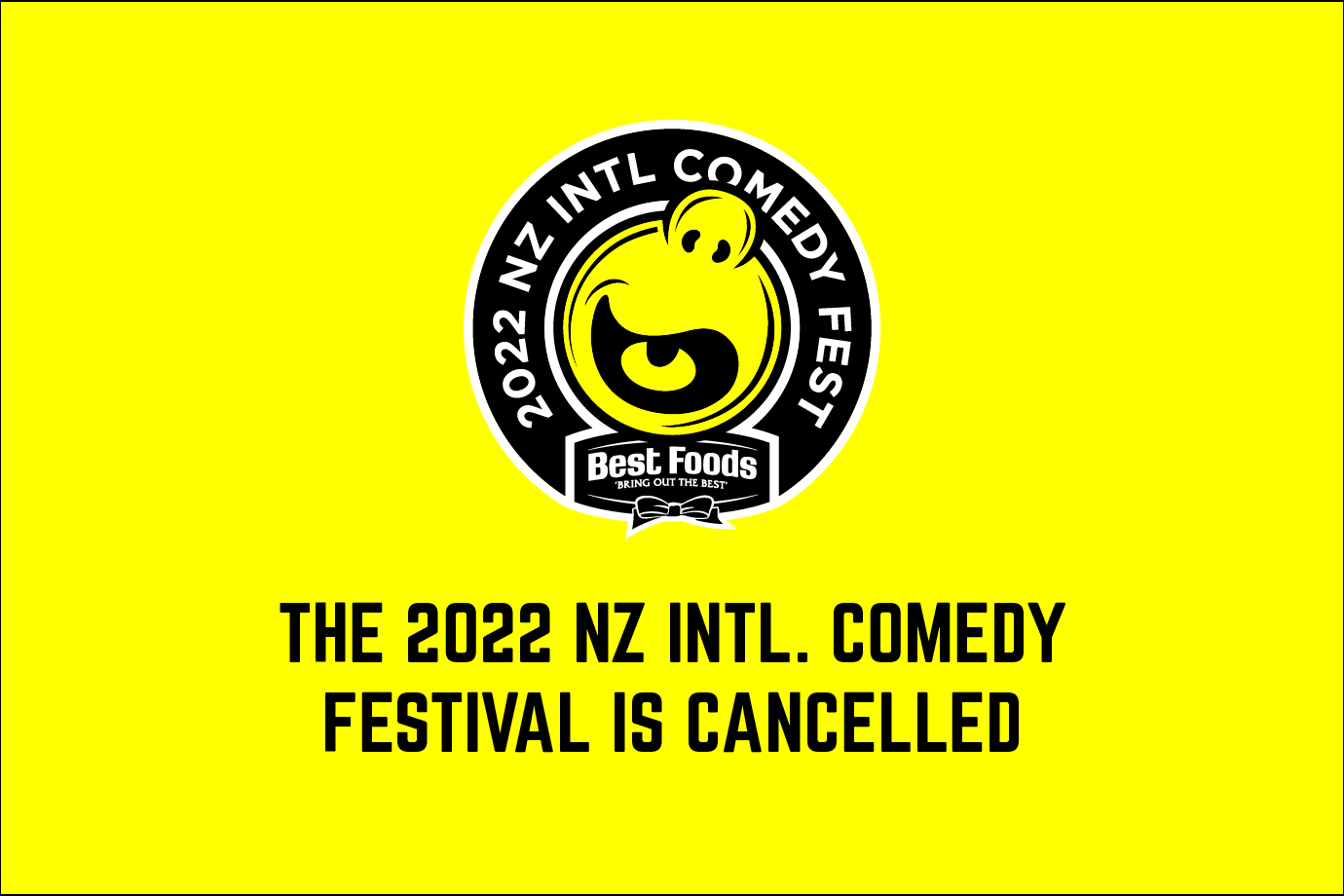 After a months-long consultation process and a thorough assessment of our current landscape, The New Zealand Comedy Trust has made the gutting decision to cancel the
2022 NZ Intl. Comedy Festival
.
While we have worked through multiple ways of presenting the 2022 programme, due to the mass disruption caused by the spread of Omicron, alongside the level of preparation needed from artists to create their shows and our team to deliver such a large-scale event, the Festival will not be able to go ahead as planned in May.
This is an enormous loss for our comedy community who were so excited to bring you their shows. So, our hearts go out to the artists, producers, venues, production companies and hospitality businesses that this cancellation will impact. With the ongoing support of our wonderful sponsors and funders, we'll continue working to support our community through this incredibly uncertain time.
We'll still be bringing you the
Best Foods Comedy Gala
, in both Auckland and Wellington, but it will be postponed to later in 2022. If you've already booked your tickets, they'll be automatically transferred to the postponed date, which we'll be able to announce next week. If you can't make the new date, no worries, you'll be able to request a full refund.
Finally, we wanted to send you some aroha from our team. Times are tough at the moment, and we all need comedy now more than ever. We are really disappointed that we aren't able to share our incredible 2022 programme with you, which was set to feature over 150 comedians from around Aotearoa, across 600 performances.
Thank you for your continued support of the NZ Comedy Trust, the NZ Intl. Comedy Festival and our local comedians. The Festival will be back again in 2023, but we're also working to bring you some laughs later in the year, so stay tuned, stay safe, and you'll hear from us soon.
Arohanui,
Lauren Whitney (NZ Comedy Trust GM), and the NZ Intl. Comedy Festival Team xox