Final Line Up Announced for Best Foods Christmas Comedy Gala!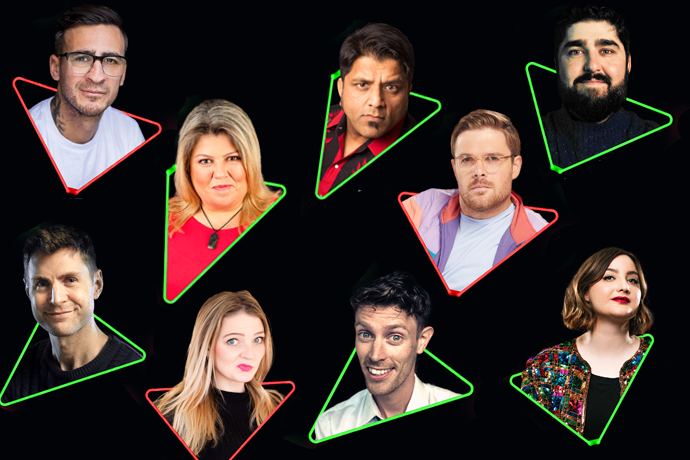 The countdown is on! The Best Foods Christmas Comedy Gala hits the beautiful stages of The Opera House in Wellington and The Civic in Auckland this November! We've already announced some of Aotearoa's best and brightest comedians are joining us for New Zealand comedy's biggest night of the year – and guess what? We've got even more amazing comics to add to the bill!
Urzila Carlson, Cori Gonzalez-Macuer, Tim Batt and Sera Devcich will be treading the boards in Wellington. Urzila Carlson, Guy Williams, Cori Gonzalez-Macuer, Rhys Mathewson, Laura Davis, Tim Batt, Tarun Mohanbhai and Nick Gibb will be taking to the stage in Auckland. They join an already packed lineup which includes The Topp Twins, Ben Hurley, our host Pax Assadi and many more! Tickets are flying out the door so you'll have to move fast to secure yours!
New tickets have been released for Wellington but they're selling fast – book your seats now to avoid missing out!
Wellington tickets: bit.ly/BFCCGWellington
Final seats now released for Auckland - book now to avoid disappointment. Auckland tickets: bit.ly/BFCCGAuckland
Best Foods Christmas Comedy Gala
Auckland
The Civic
7 November, 8pm
Wellington
The Opera House
9 November, 7.30pm
Read up on all our new additions to the line up below: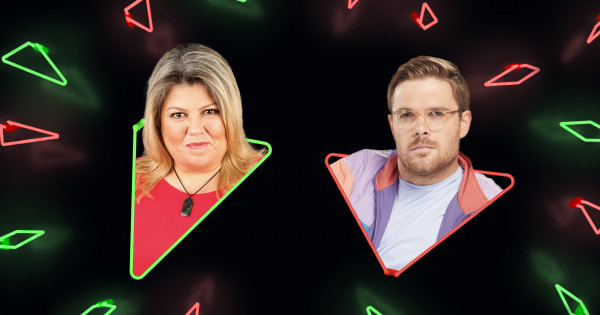 A superstar of the Kiwi comedy scene - Urzila Carlson joins the line up! Since starting her comedy career 12 years ago, Urzila has shot to superstardom, with her own Netflix special Overqualified Loser, a slew of awards and last year she became the highest selling comedian ever at the Melbourne International Comedy Festival (one of the biggest Festivals in the world!). Her trademark deadpan humour and cheeky wit have won her fans around the globe. You don't want to miss this world-class act, live on stage this November.
Guy Williams has just about done it all when it comes to comedy - he's toured the country with his live shows, worked as a radio host and a TV host to name just a few of his recent gigs. His trademark deadpan humour has captured hearts across the nation, first as co-host of long running series Jono and Ben, and then as host of his very own show New Zealand Today, a hit that took Guy right across the country. You've seen him on screens, now come and see him live at the Best Foods Christmas Comedy Gala!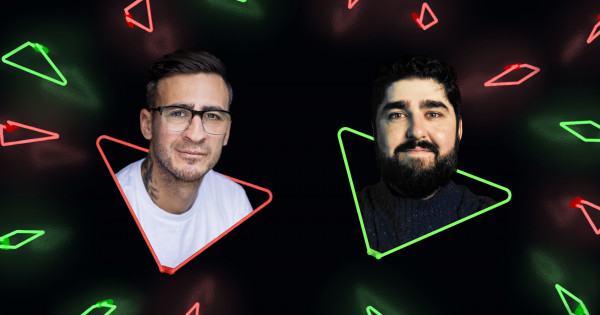 He's a star of Mean Mums and a 7 Days regular - Cori Gonzalez-Macuer joins the line-up! Insightful, sardonic and very, very clever, we can't wait to see what Cori brings. In 2020 Cori has reunited with his What We Do in the Shadows co-stars Taika Waititi and Jemaine Clement to develop a new original series called Ass set to go into production next year - but while we wait for that to hit our screens, catch Cori at the Gala this November!
He was the youngest winner of the Billy T AND Fred Awards, and a regular guest on shows like The Project and 7 Days, it's Rhys Mathewson. Known for his charm, self-deprecating humour and razor-sharp wit, Rhys has performed to critical acclaim here and abroad and is one of the brightest talents in NZ comedy right now. Rhys was the stellar host of 2019's Last Laughs and we're stoked to have him on the bill.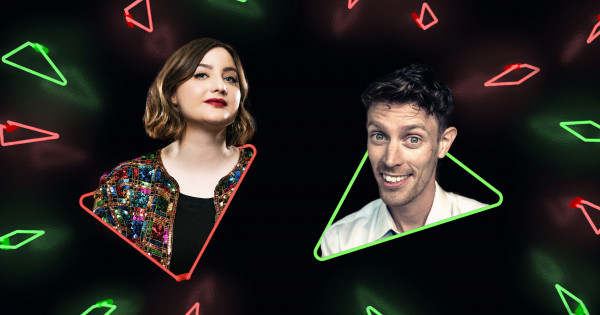 We're thrilled to welcome our very first international act, Australian comic, Laura Davis! A regular at the Edinburgh Fringe Festival and Melbourne International Comedy Festival, Laura has been praised by critics for her uplifting, playful and wickedly smart standup. She's taken home a stack of awards including the prestigious Comedy Channel Moosehead Award. We're stoked to have Laura join us while she's based in NZ - you don't want to miss this Aussie star on the rise!
Tim Batt has got to be one of the busiest comics in Aotearoa! Not only is he an accomplished stand-up comedian, he's also a producer, executive producer, writer, host and podcast mogul - he's one half of The Worst Idea of All Time, NZ's most successful podcast with over 14 million downloads and counting! Known for his quick wit, energetic performance and clever comedy, Tim Batt is one of NZ's brightest comics - make sure you don't miss him live on stage for Kiwi comedy's biggest night of the year!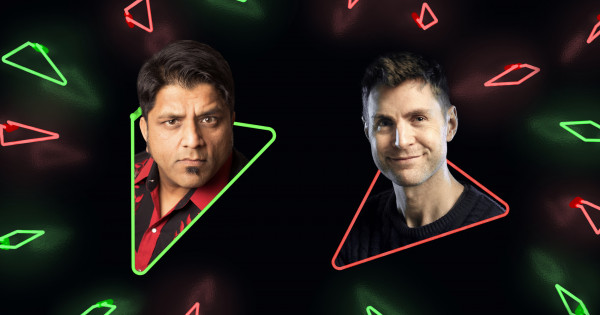 We're bloody stoked to have him return to the Gala, Tarun Mohanbhai everybody! Tarun's had a massive career in NZ comedy, first appearing in the Fest back in 1998! In the two decades since he's been on international tours, become a regular face on the telly and gone all the way to the silver screen. His warm, generous comedy has won him fans all over the world - make sure you don't miss him this November!
Hailing from Palmerston North, Nick Gibb joins the line up! After getting a start in improv and sketch comedy, Nick has been performing standup for over a decade now. One of our great storytellers, Nick's comedy is often self-reflective, touching on his experiences with autism and tourettes, and always very, very funny. He's got a sharp mind, quick wit, and is one of NZ's very best storytellers.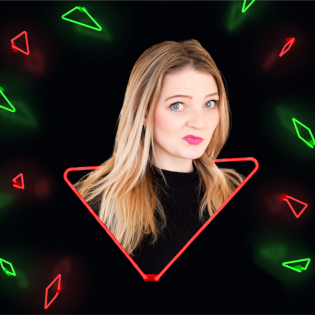 We're stoked to have one of Pōneke's superstars, Sera Devcich join the bill! Sera's won acclaim from some of our nations best comics, even joining Ben Hurley on tour, playing to sellout crowds around the country. She's appeared on the likes of The Project and 7 Days. Her sharp jokes and dry humour have won her fans up and down the country.
Full Wellington Line-Up
Full Auckland Line-Up

Pax Assadi - host

The Topp Twins

Urzila Carlson

Ben Hurley

Justine Smith

Hayley Sproull

Two Hearts

Melanie Bracewell

James Nokise

Eli Matthewson

The Fan Brigade

James Roque

Donna Brookbanks

Paul Douglas

Cori Gonzalez-Macuer

Tim Batt

Sera Devcich

Pax Assadi - host

The Topp Twins

Urzila Carlson

Ben Hurley

Justine Smith

Hayley Sproull

Two Hearts

Melanie Bracewell

James Nokise

Eli Matthewson

The Fan Brigade

James Roque

Donna Brookbanks

Paul Douglas

Guy Williams

Cori Gonzalez-Macuer

Rhys Mathewson

Laura Davis

Tim Batt

Tarun Mohanbhai

Nick Gibb