Two Hearts : HeartCore Karaoke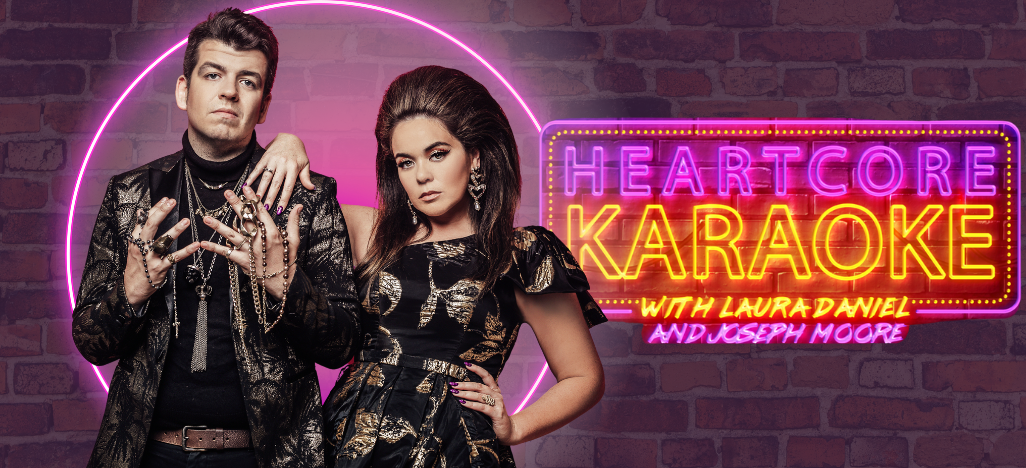 The New Zealand Comedy Trust presents
HeartCore Karaoke - Comedy Fest Special

To commemorate the original end date of our 2022 Comedy Festival, we celebrated with a totally free live streamed extravaganza packed full of Festival comedians that you can still check!

From the duo that brought you several New Zealand Arena tours (albeit performed in medium theatres), literally invented pop stardom (source unknown), and created some of the best lockdown content out there, Two Hearts have returned for a special night that can be enjoyed from the comfort of your home. Laura Daniel (@imlauradaniel) and Joseph Moores (@joesphmoore1),Two Hearts' HeartCore Karaoke is back for a special Comedy Fest performance with another killer lineup, some parody goodness, and as always, a little bit of chaos. Gear up for some classic sing-a-long bangers and join us from your lounges on Twitch and Youtube.

If you haven't already had the pleasure of watching the extravaganza that is a HeartCore Karaoke show, check out the show on their Twitch channel.
https://youtube/KvEw1mVcfoQ